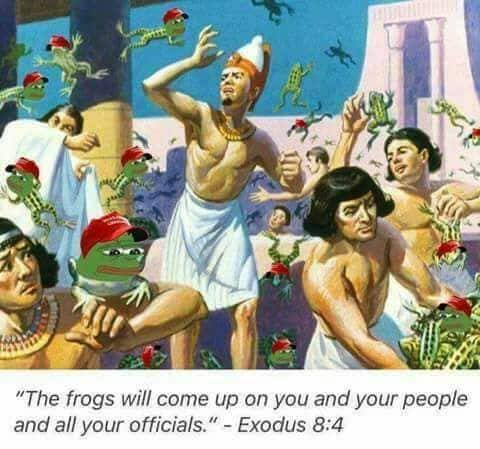 'I'll get the computer ready,' Harold told Margaret, 'so we can study Italian on Duolingo, and order something from the Lido Kosher Deli.'
'Good,' she said. 'I've been wondering though. Who are those people in the photographs?'
'Eek!' he said. 'We've accidentally wandered into someone else's house again. We'll have to be extra careful.'
Just then Herman and Mildred Farnsworth and their children got home from shopping.
They wanted an explanation.
Harold and Mildred politely explained their habit of mistaking someone else's house for theirs.
The Farnsworths understood completely and invited them to stay for supper and dessert.
iWelcome back to Rochelle's weekly Wednesday Friday Fictioneers. She has yet again supplied this week's hep photo prompt. If you know your typology you can understand why Froggies in ancient Old Testament Egypt sometimes got out of hand.